Ultrasonic Hardness Tester: T-U2
Ultrasonic Contact Impedance Hardness Tester
$2,795.00 (exc. GST)
$3,074.50 (incl. GST)
In Stock
10N probe In Stock
The NOVOTEST T-U2 is an Ultrasonic Contact Impedance Hardness Tester which can be paired with various probe types to measure samples as small as 1mm and as light as 10g. The UCI method is also a great way to minimize material destruction. After completion of a test, the UCI method leaves a miniscule indent which helps to maintain the original properties and structure of the material. This hardness tester is specifically designed for products of complex shape and hard-to-reach places.
Some common examples of tested products using this method include: Gear Teeth, Bearings, Welds, HAZ, Grooves, Knives and Heat-Treated / Hardened Metals.
PROBE OPTIONS: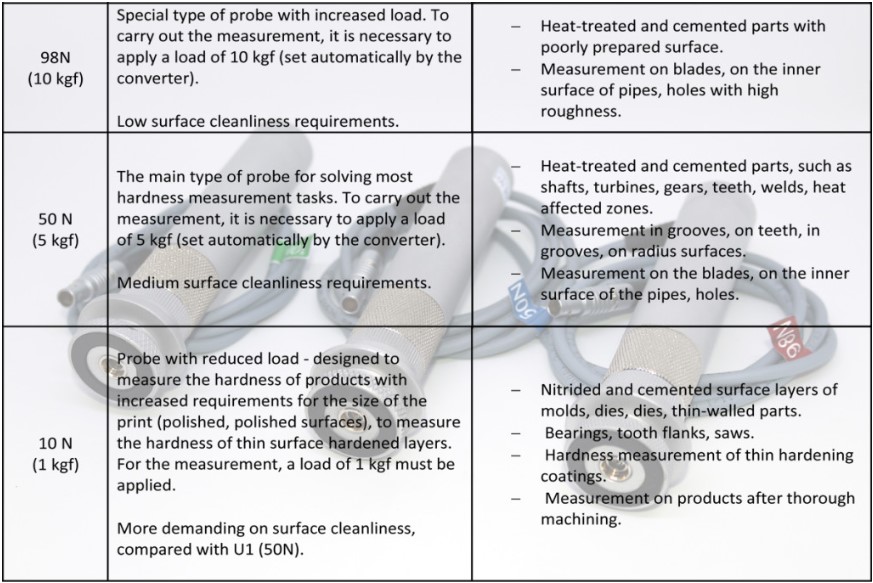 FEATURES:
Wide Measuring Range

Free Comprehensive Downloadable Software

Auto Scale Conversion

Shock-Proof Case

Minimal Destruction

Simple Functionality

Large LCD Display

256 Reading Internal Memory
SPECIFICATIONS:
Hardness Scales

HRC, HB, HV, HRB, MPa

Measuring Range

HV: 370 ~ 1740

HRC: 20 ~ 70

HB: 90 ~ 650

Tensile strength, MPa: 370 ~ 1740

Accuracy

±15HV

±2HRC

±10HB

Data Storage

256 sets data

Power Supply

2 x AA Batteries
(T-U2)
Be The First To Review This Product!
Help other Test Equip users shop smarter by writing reviews for products you have purchased.