TIME Portable Hardness Tester with separate D-type indenter. New design, thin-body with large 3.5" colour LCD. 200 group memory, USB data output, auto impact direction sensor. MicroSD slot & USB output.
TIME Group manufactured the first Leeb hardness tester in China in 1989 and has been the leading manufacturer of hardness testing equipment since then. Among all the TIME hardness testers, TIME®5350 is the best model complete with all the features. It looks like a mobile phone, easy to carry and makes a perfect tool for on-site hardness testing. Maximum 32GB MicroSD card can be used to store measured values.
Features:
● Simple menu with instructions, easy and convenient to use
● Conversion of common hardness scales (HL, HV, HB, HRC, HRB, and HS) & Conversion to Tensile Strength
● 7 types of optional impact devices, with auto recognition. Standard type-D included.
● 3.5" LCD screen shows clear image with adjustable backlight
● Memory of 200 groups of data , including the information of the one-time value, average, date, impact direction, measuring times, material and hardness scales.
● Upper /lower limit settings and sound alarm
● Transfer to PC via USB or RS232 in Word & Excel format, with powerful PC Software included
● Maximum 32GB capacity MicroSD card can be used to store measured data
● Removable printer optional meaning test values can be printed directly
● Built-in conversion table and HB value can be read directly if D/DC impact devices installed
● Software calibration function
TECHNICAL SPECIFICATIONS: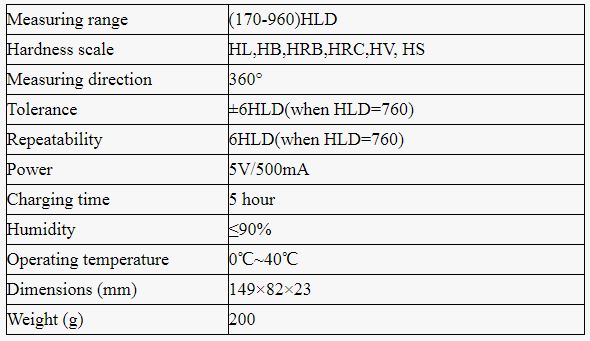 (TIME5350)
Be The First To Review This Product!
Help other Test Equip users shop smarter by writing reviews for products you have purchased.