Scratch Hardness Tester Wolff-Wilborn: Model 293
determination of coating hardness
$485.00 (exc. GST)
$533.50 (incl. GST)
In Stock
Lead time 2~3 weeks
The pencil method is quick and simple for testing the surface hardness of coatings in regards to stresses inflicted by scratching with sharp edges and rough surfaces.
Traditionally pencils of various grades of hardness are moved over the coated surface at an angle of 45° to the horizontal with a force of 7.5N ±0.1N. The hardness is defined as between the two pencils of which one produces a writing trace and the other that produces a scratch.
The TriForcePencil 293 makes it easier to carry out testing based on Wolff-Wilborn method, while simultaneously ensuring compliance with the prescribed force and angle. The guide is easy to use and eliminates manual influences on the pressure force. The classic Wolff-Wilborn test originally takes place with a test weight of 750 grams. Currently, however, the test load of 7.5N has prevailed for this purpose. The weight block of the TriForcePencil 293 has three different angled pencil guides which, according to their positioning, exercise the appropriate test force on the tip of the pencil according to the principle of leverage.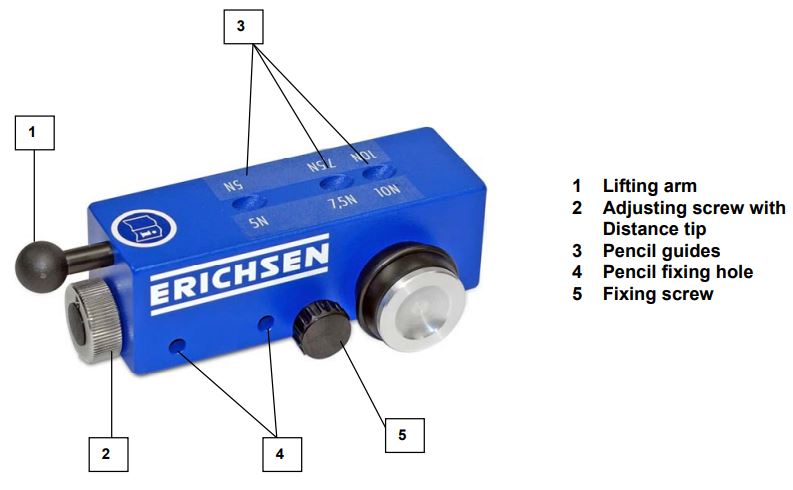 (293)
Be The First To Review This Product!
Help other Test Equip users shop smarter by writing reviews for products you have purchased.