Handheld Metal Hardness Tester TIME®5330 is loaded with 4.3 inch LCD screen and a large memory of 2000 groups of data. Built-in conversion table enables you to read HB value directly if D/DC impact devices are installed.
Features:
● Simple menu with instruction, easy and convenient to use
● Conversion of common hardness scales (HL, HV, HB, HRC, HRB, HRA and HS) & Conversion to Tensile Strength
● 7 types of optional impact devices, with auto recognition. Universal standard impact device D included.
● 4.3 inches TFT LCD screen, 480 X 272 dot Matrix, 24 bits true color display
● Memory of 2000 groups of data
● Upper /lower limits setting and sound alarm
● Transfer to PC via USB or RS232 in Word & Excel format , with powerful PC Software included
● Indication for charge and life-long rechargeable battery without memory
● Removable printer optional and test values can be printed directly
● Built-in conversion table and HB value can be read directly if D/DC impact devices installed
Technical Specifications: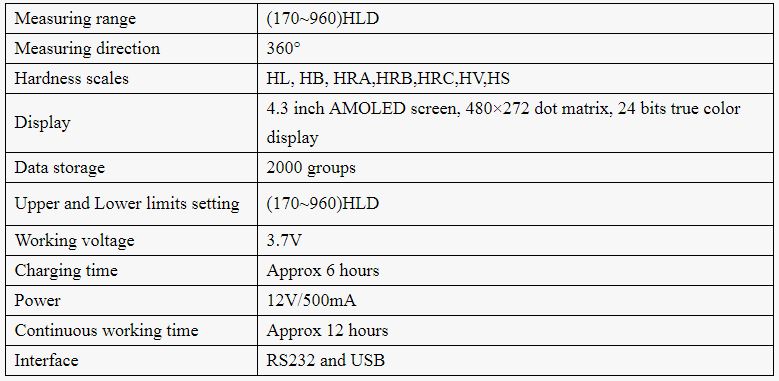 (TIME5330)
Be The First To Review This Product!
Help other Test Equip users shop smarter by writing reviews for products you have purchased.