Imada Force Amplifier: eZT
Interchangeable Sensor
$1,095.00 (exc. GST)
$1,204.50 (incl. GST)
In Stock
Imada eZT Digital Amplifier / display unit for external load cell sensors.
The eZT can be combined with various load cells, enabling you to handle a wide range of force testing applications such as compression, tension, and torque due to its interchangeability.
It can be used as a force gauge which can interchange the connected load cell (force sensor) without any adjustment.
Technical specifications for the eZT are the same as the ZTA series force gauge.
* load cells not included. Please contact us for package pricing.
SPECIFICATIONS: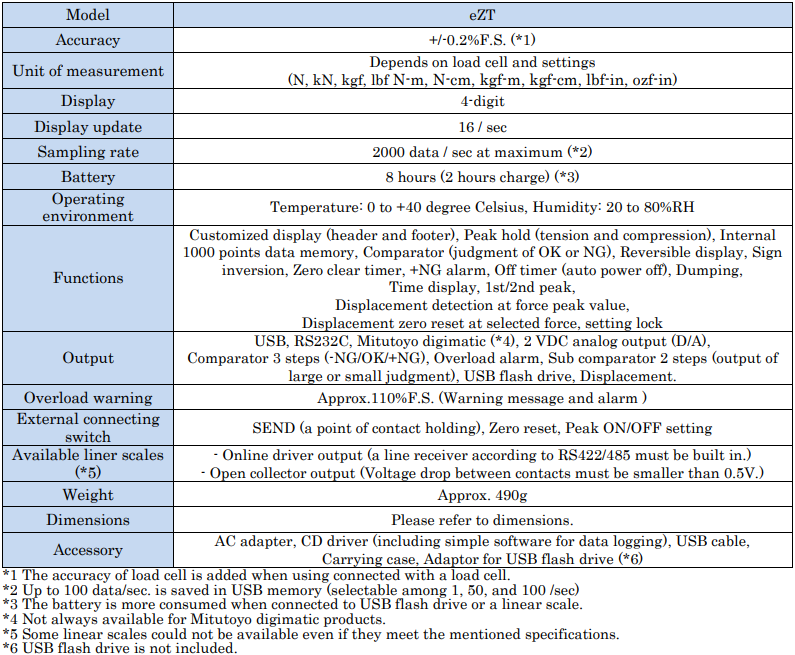 eZ-Connect Load Cell Types: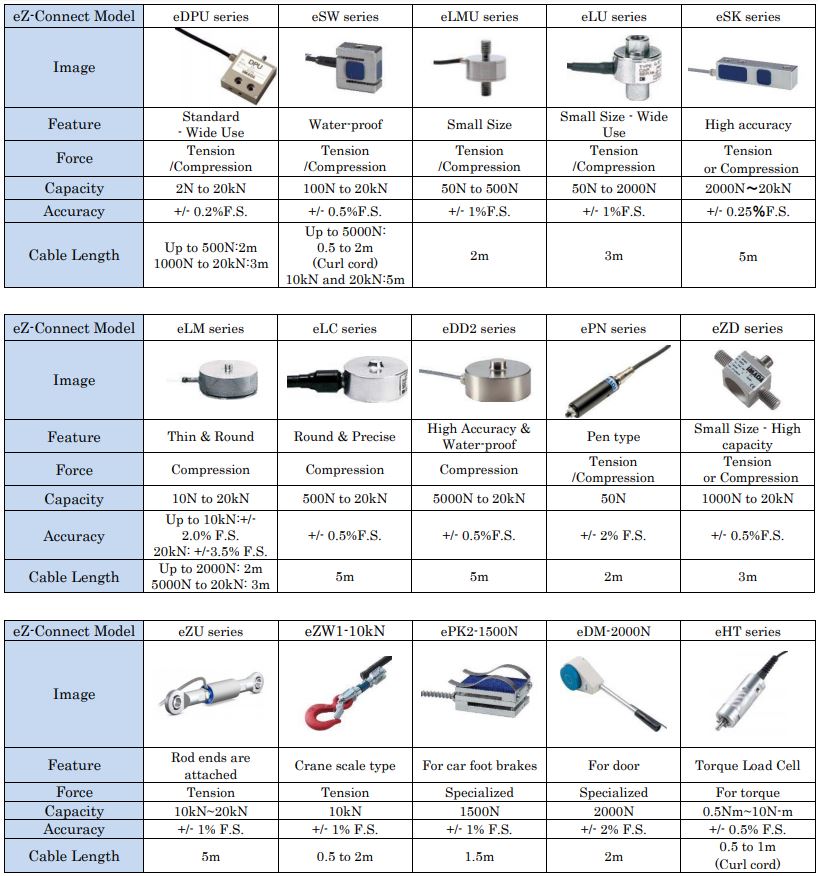 (eZT)
Be The First To Review This Product!
Help other Test Equip users shop smarter by writing reviews for products you have purchased.