Digital Brix + R.I. Refractometer: Atago PAL-BXRI
Brix and refractive index
$1,314.50 (incl. GST)
In Stock
1-2 weeks lead time
PAL-BX/RI has dual scales of Brix full range : Brix 0.0 to 93.0%, high measurement accuracy : Brix ±0.1% and Refractive Index (resolution 0.0001). RI and measurement temperature will continuously scroll across the display. The PAL-BX/RI works perfectly for measuring almost any sample.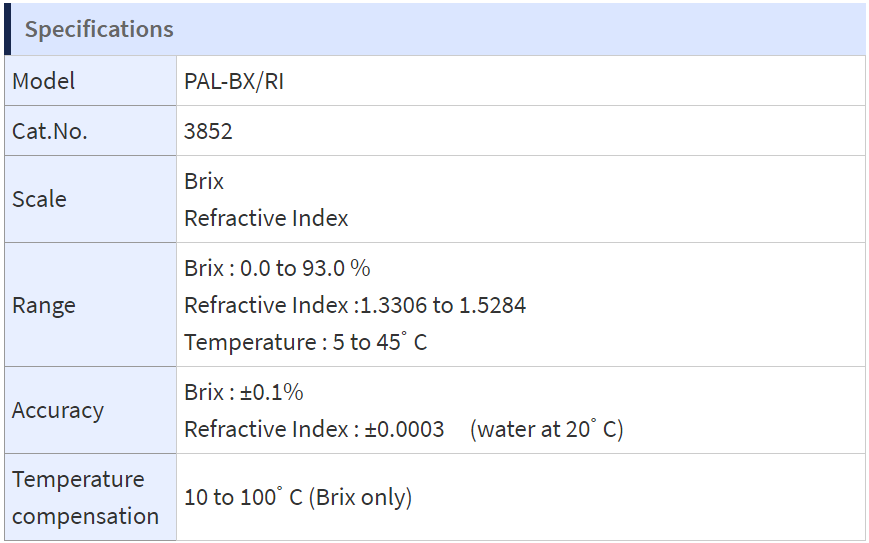 (PAL-BXRI)
Be The First To Review This Product!
Help other Test Equip users shop smarter by writing reviews for products you have purchased.