230°C DURALCO 4538 EPOXY
SUPER FLEXIBLE EPOXY
$374.00 (incl. GST)
Sold Out - Backorder Available
Lead time 2~3 weeks
230°C DURALCO SUPER FLEXIBLE EPOXY Forms High Strength, Stress Free Bonds
Unique rubber like epoxy that has the flexibility of silicones and the chemical stability of epoxies. Adheres to most plastics, metals, ceramics, glass, rubber and even treated Teflon™. Just mix, apply and cure at room temp. Will not soften or gum up in use.
4538 is resistant to thermal shock and vibration, chemicals, solvents and electricity. Provides class "H" service.
Ideal for stress free bonding, encapsulating, sealing and any application that requires stress free bonding and flexible encapsulations.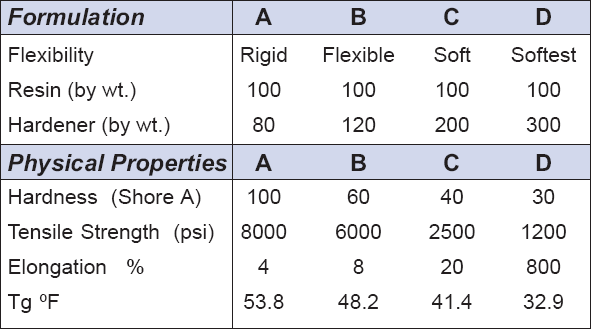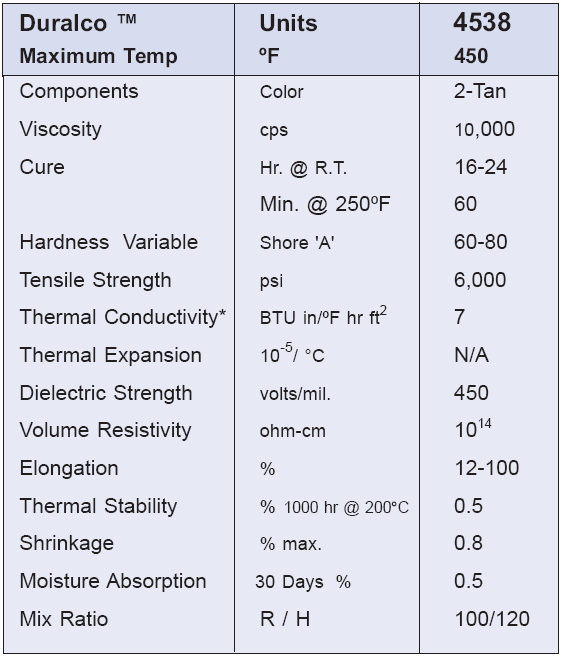 * Please note that this compound is classified as Dangerous Goods for shipping within Australia and attracts delivery surcharges. As such it is not a stock item and will be ordered in for you as required. Standard lead time is 2~3 weeks.
(4538)
Be The First To Review This Product!
Help other Test Equip users shop smarter by writing reviews for products you have purchased.