Ramen Noodle Refractometer: Atago PAL-96s
Ramen Noodle Soup
$540.91 (exc. GST)
$595.00 (incl. GST)
Sold Out - Backorder Available
Lead time 2~3 weeks
Atago PAL-96s Kansui digital Refractometer.
This is an essential tool used when creating your perfect Ramen noodle soup. This model can measure not only the concentration of soup and Tare, but also ° Baume of Kansui used during the making of raw noodle product.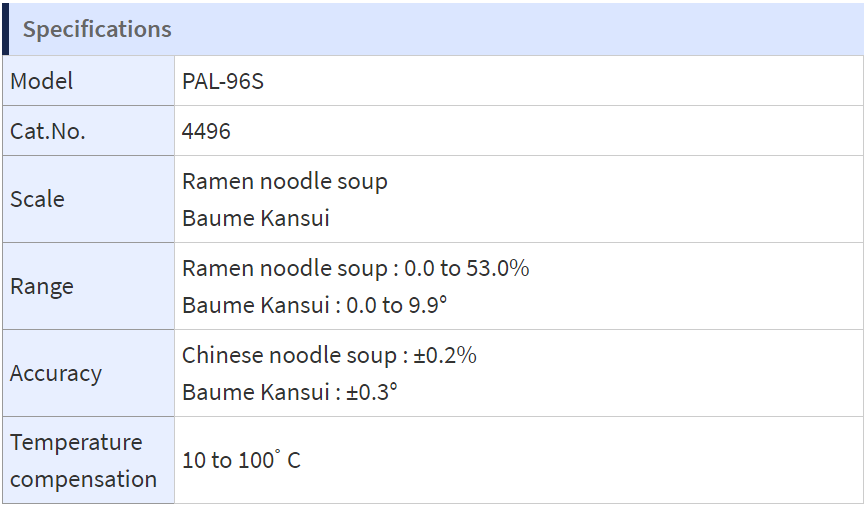 Atago #4496 PAL Chinese noodle soup. Brix/Baume Kansui
Please click the following link to read Atago user testimonials: PAL-96 Ramen
(PAL-96s)
Be The First To Review This Product!
Help other Test Equip users shop smarter by writing reviews for products you have purchased.