315°C DURALCO ULTRA HIGH TEMP EPOXY 1 PINT KIT
Duralco™ 4700 unique properties stem from Cotronics' cross liked, inorganic- organic polymer system. Simply mix resin and hardener and follow with a heat cure.
Offers high electrical resistance, low moisture absorption, high temp. stability, high bond strength, low shrinkage and excellent chemical solvent and radiation resistance.
Ideal for sealing electrical connections, high performance bonding, potting and repairing in automotive, aerospace, nuclear, chemical, production and laboratory applications.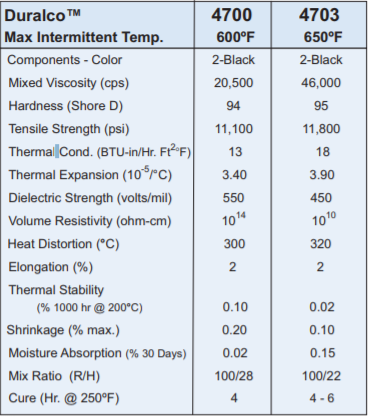 (4700)
Be The First To Review This Product!
Help other Test Equip users shop smarter by writing reviews for products you have purchased.